Vidéothèque de MetallicA

Metallica: The Videos 1989-2004 (2006)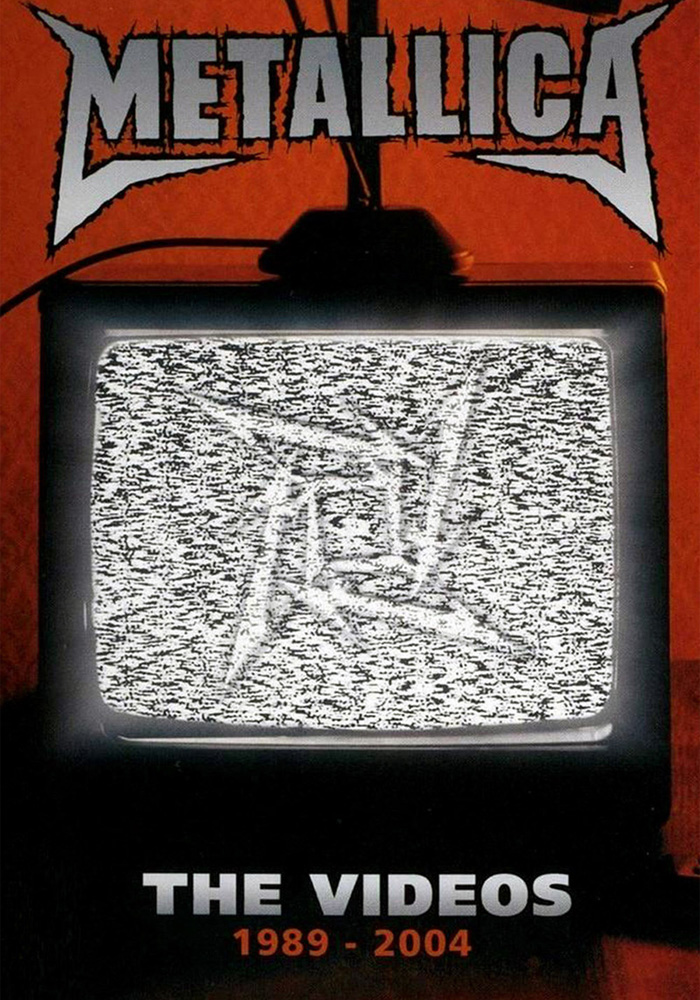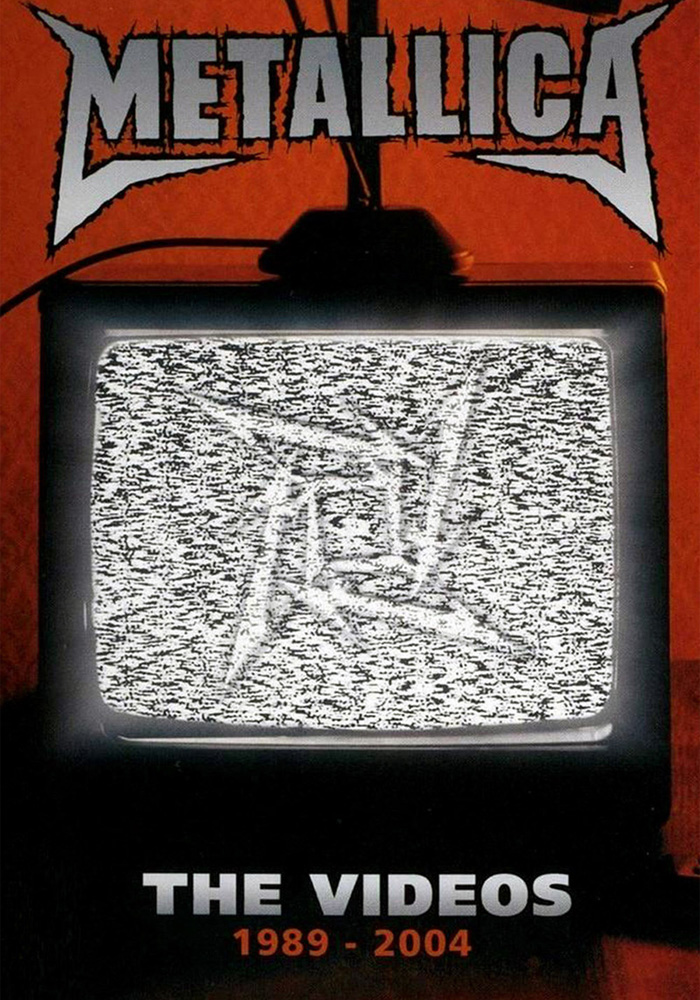 Tracklist
One
Enter Sandman
The Unforgiven
Nothing Else Matters
Wherever I May Roam
Sad But True
Until It Sleeps
Hero Of The Day
Mama Said
King Nothing
The Memory Remains
The Unforgiven II
Fuel
Turn The Page
Whiskey In The Jar
No Leaf Clover
I Disappear
St. Anger *
Frantic *
The Unnamed Feeling *
Some Kind Of Monster *

Bonus

2 Of One - Introduction
One (Jammin' Version)
The Unforgiven (Theatrical Version)
Some Kind Of Monster Film Trailer
Metallica: The Videos 1989-2004 (2006)
Format : DVD
Produit par : David May
Date de sortie du DVD : 4 Décembre 2006
Lieu d'enregistrement : Divers endroits (USA, Canada, UK et Japon)
Durée : 141 minutes
Région DVD : Zone 2
Pochette : Andie Airfix
Lineup
James Hetfield : Chant / Guitare rythmique
Lars Ulrich : Batterie
Kirk Hammett : Lead guitare
Jason Newsted : Basse
Robert Trujillo : Basse *
Plus d'infos sur
Metallica: The Videos 1989-2004
Teaser
Acheter
Metallica: The Videos 1989-2004
Rechercher une vidéo / un boxset
La critique de Metallica: The Videos 1989-2004
Il s'agit là d'un dvd compilant tous les clips enregistrés par Metallica au cours de leur carrière, ce qui explique la diversité des productions. Le tout a été remixé en son surround 5.1 et le résultat est plutôt agréable à écouter ! Il est à noter que ce dvd comprend également le contenu de la vidéo
"2 of One"
sortie jusque là uniquement au format VHS ainsi que
"Mama said"
jamais diffusée en Amérique du Nord. A cela s'ajoute
"The Unforgiven"
en version théâtrale et le trailer de
"Some Kinf Of Monster"
.
J'ajouterai à titre personnel que le fait de posséder tous les clips de MetallicA jusqu'à
St Anger
sur un seul et unique DVD avec un son aussi bien retravaillé est un vrai plaisir ! J'ai pour ainsi dire redécouvert la quasi intégralité des clips, je le conseille donc vivement !
Voici la liste des clips présents sur ce dvd :
One
(Hetfield / Ulrich)
Directed By: Bill Pope & Mike Salomon
Enter Sandman
(Hetfield / Ulrich / Hammett)
Directed By: Wayne Isham
The Unforgiven
(Hetfield / Ulrich / Hammett)
Directed By: Matt Mahurin
Nothing Else Matters
(Hetfield / Ulrich)
Directed By: Adam Dubin
Wherever I May Roam
(Hetfield / Ulrich)
Directed By: Wayne Isham
Sad But True
(Hetfield / Ulrich)
Directed By: Wayne Isham
Until It Sleeps
(Hetfield / Ulrich)
Directed By: Samuel Bayer
Hero Of The Day
(Hetfield / Ulrich / Hammett)
Directed By: Anton Corbijn
Mama Said
(Hetfield / Ulrich)
Directed By: Anton Corbijn
King Nothing
(Hetfield / Ulrich / Hammett)
Directed By: Matt Mahurin
The Memory Remains
(Hetfield / Ulrich)
Directed By: Paul Anderson
The Unforgiven II
(Hetfield / Ulrich / Hammett)
Directed By: Matt Mahurin
Fuel
(Hetfield / Ulrich / Hammett)
Directed By: Wayne Isham
Turn The Page
(Segar)
Directed By: Jonas Akerlund
Whiskey In The Jar
(Traditional)
Directed By: Jonas Akerlund
No Leaf Clover
(Hetfield / Ulrich)
Directed By: Wayne Isham
I Disappear
(Hetfield / Ulrich)
Directed By: Wayne Isham
St. Anger
(Hetfield / Ulrich / Hammett / Rock)
*
Directed By: The Malloys
Frantic
(Hetfield / Ulrich / Hammett / Rock)
*
Directed By: Wayne Isham
The Unnamed Feeling
(Hetfield / Ulrich / Hammett / Rock)
*
Directed By: The Malloys
Some Kind Of Monster
(Hetfield / Ulrich / Hammett / Rock)
*
Directed By: Alan Smithee
- Comprend également -
2 Of One
: Introduction
Directed By: Steven Goldman
One (Jammin' Version)
(Hetfield / Ulrich)
Directed By: Bill Pope & Mike Salomon
The Unforgiven (Theatrical Version)
(Hetfield / Ulrich / Hammett)
Directed By: Matt Mahurin
Metallica: Some Kind Of Monster (Film Trailer)
*