Boxsets de MetallicA

Vinyl Box (2004)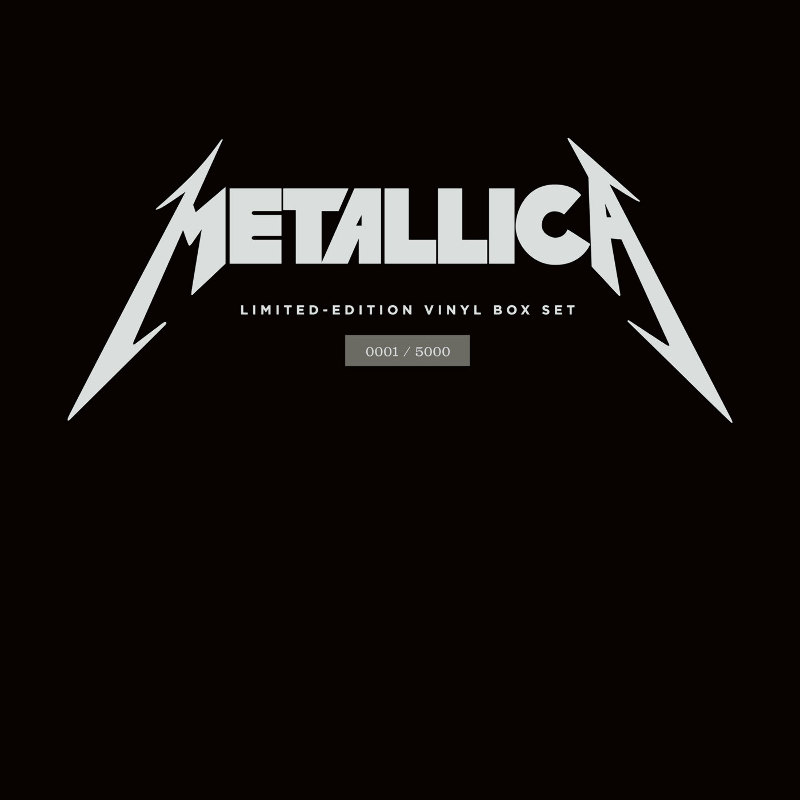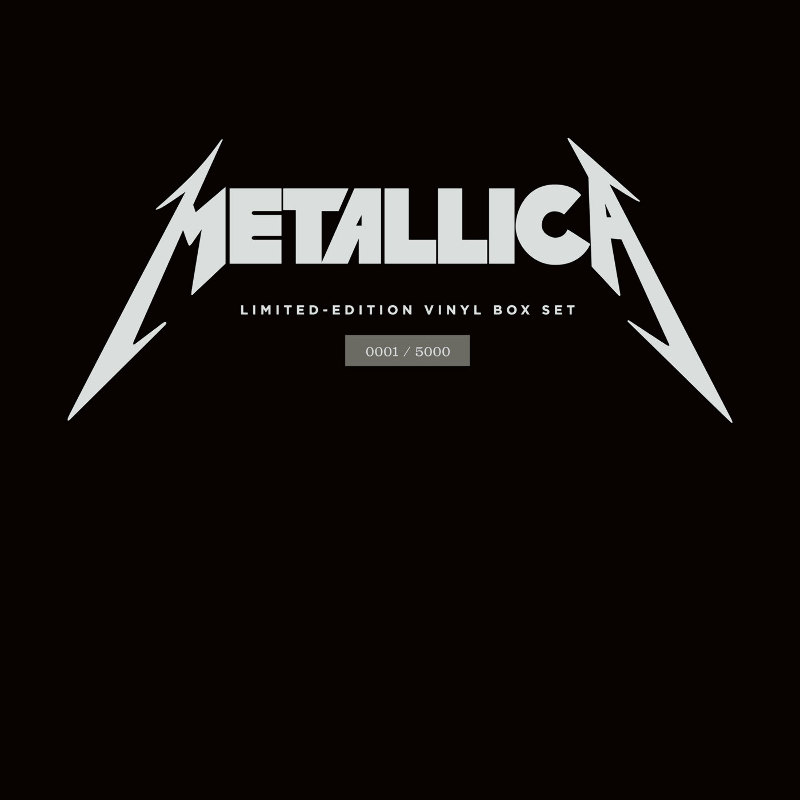 Tracklist
Kill 'em All

Hit The Lights
The Four Horsemen
Motorbreath
Jump In The Fire
(Anesthesia)-Pulling Teeth
Whiplash
Phantom Lord
No Remorse
Seek And Destroy
Metal Militia

Ride The Lightning

Fight Fire With Fire
Ride The Lightning
For Whom The Bell Tolls
Fade To Black
Trapped Under Ice
Escape
Creeping Death
The Call Of Ktulu

Master of Puppets

Battery
Master Of Puppets
The Thing That Should Not Be
Welcome Home (Sanitarium)
Disposable Heroes
Leper Messiah
Orion
Damage Inc.

...And Justice For All

Blackened
...And Justice For All
Eye Of The Beholder
One
The Shortest Straw
Harvester Of Sorrow
The Frayed Ends Of Sanity
To Live Is To Die
Dyers Eve

Creeping Death (Picture Disc)

Creeping Death
Am I Evil
Blitzkrieg

The $5.98 E.P. - Garage Days Re-Visited

Helpless
The Small Hours
The Wait
Crash Course in Brain Surgery
Last Caress / Green Hell
Boxset - Vinyl Box (2004)
Format : Boxset
Date de sortie : 23 novembre 2004

Boxset regroupant les vinyls des premiers albums : Kill 'em All, Ride The Lightning, Master Of Puppets, ...And Justice For All + 5.98 E.P. Garage Days Revisited + Single Creeping Death en picture disc, disponible jusque là qu'en Europe !

Les albums sont tous des double L.P. et ont été pressés sur un vinyle lourd HQ de 180 grammes, excepté pour le picture disc.
Lineup
James Hetfield : Chant / Guitare rythmique
Lars Ulrich : Batterie
Kirk Hammett : Lead guitare
Cliff Burton / Jason Newsted : Basse
Rechercher une vidéo / un boxset