Bootleg en détail
THUNDER IN THE EAST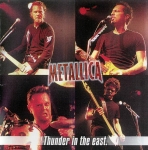 THUNDER IN THE EAST
THUNDER IN THE EAST
Infos
Type :

Live CD

Titre :

THUNDER IN THE EAST

Lieu :

Seoul, Olympic Gymnasium - KOREA

Date :

1998-04-24

Matrice :

KRHM 20/2 & KRHM 20/2

Source :

139'56

Source :

Very good

Producteur :

Kobra Records

Nb De Disque :

2
Setlist
CD 1 : Intro, Master Of Puppets, King Nothing, Sad But True, Fuel, The Memory Remains, Bleeding Me, Bass & Guitar Solos, Nothing Else Matters, Until It Sleeps, For Whom The Bell Tolls, Wherever I May Roam.

CD 2 : Kill / Ride Medley, Low Man's Lyric (acoustic), The Four Horsemen (acoustic), Creeping Death, Enter Sandman, Battery.
Bonus
Fort Worth, Civic Center - USA 10-05-1997 : Ain't My Bitch, King Nothing, One, Fuel, For Whom The Bell Tolls, Motorbreath.
Covers
Front cover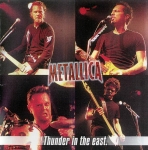 Autres covers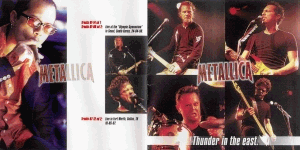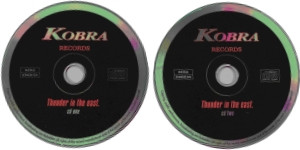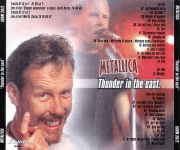 Stats Bootlegs
Cliquez sur une catégorie pour afficher les bootlegs correspondants.
Nombre total de CD : 1455
Statistiques détaillées concernant les CD
Nombre total de DVD : 257
Statistiques détaillées concernant les DVD