Bootleg en détail
NOT OF THIS WORLD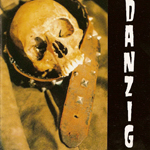 NOT OF THIS WORLD
NOT OF THIS WORLD
Infos
Type :

Live CD

Titre :

NOT OF THIS WORLD

Lieu :

Hollywood, The Palace Theater - USA

Date :

1989-07-07

Matrice :

01.91.0134

Source :

42'34

Source :

Very good

Producteur :

Flashback Worldproductions

Nb De Disque :

1
Setlist
Am I Demon, Twist Of Cain, Mother, Evil Thing, When Death Had No Name, Not Of This World.
Bonus
San Francisco, The Stone - USA 05-01-1989 : Twist Of Cain, All Hell Breaks Loose, London Dungeon, Horror Biz, Halloween II (feat. James and Kirk).
New York, The Ritz - USA 12-08-1989 : 777.
Commentaires
Danzig bootleg.
Covers
Front cover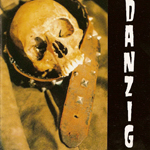 Autres covers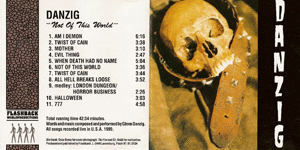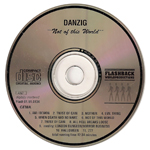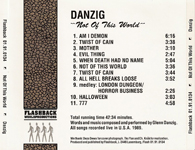 Stats Bootlegs
Cliquez sur une catégorie pour afficher les bootlegs correspondants.
Nombre total de CD : 1455
Statistiques détaillées concernant les CD
Nombre total de DVD : 257
Statistiques détaillées concernant les DVD