Bootleg en détail
GODFATHER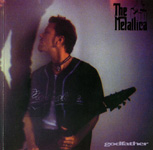 GODFATHER
GODFATHER
Infos
Type :

Live CD

Titre :

GODFATHER

Lieu :

Stockholm, Munchenbrygget - SWEDEN

Date :

1997-11-16

Matrice :

MET : RELOAD

Source :

73'25

Source :

Good

Producteur :

The Metallica

Nb De Disque :

1
Setlist
Helpless, The Four Horsemen, Of Wolf And Man, The Thing That Should Not Be, Fuel, The Memory Remains, King Nothing, Am I Evil?, Stone Cold Crazy, Master Of Puppets.
Bonus
San Francisco, Bridge School Benefit - USA 18-10-1997 : Free Bird, Nothing Else Matters.
Commentaires
CD Picture Disc.
Covers
Front cover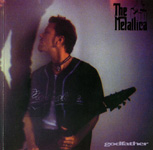 Autres covers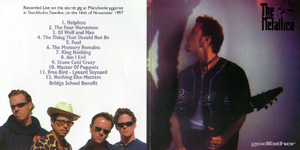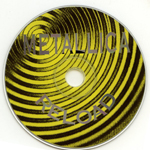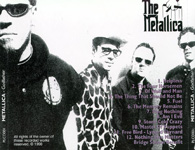 Stats Bootlegs
Cliquez sur une catégorie pour afficher les bootlegs correspondants.
Nombre total de CD : 1455
Statistiques détaillées concernant les CD
Nombre total de DVD : 257
Statistiques détaillées concernant les DVD