Bootleg en détail
GARAGE NIGHTS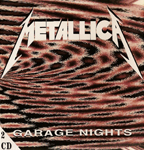 GARAGE NIGHTS
GARAGE NIGHTS
Infos
Type :

Live CD

Titre :

GARAGE NIGHTS

Lieu :

Tokyo, Yoyogi Olympic Pool - JAPAN

Date :

1989-05-13

Matrice :

V.A.I. ITALY 7S510091 ON 2288 CD1 & V.A.I. ITALY 7S510092 ON 2288 CD2

Source :

125'19

Source :

Very good

Producteur :

On Stage

Nb De Disque :

2
Setlist
CD 1 : Intro, Blackened, For Whom The Bell Tolls, Welcome Home (Sanitarium), Harvester Of Sorrow, Eye Of The Beholder, Bass Solo, Master Of Puppets, One.

CD 2 : Seek And Destroy, And Justice For All, Guitar Solo, Creeping Death, Fade To Black, Guitar Solo, Battery, Helpless, Last Caress, Am I Evil?, Whiplash, Breadfan.
Bonus
Los Angeles, Shrine Auditorium - USA 22-02-1989 : One.
Commentaires
Digipack. CD Picture Disc.
Covers
Front cover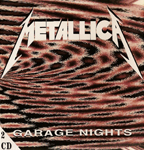 Autres covers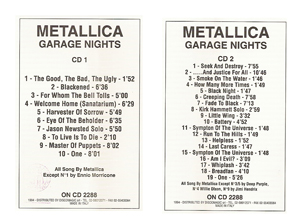 Stats Bootlegs
Cliquez sur une catégorie pour afficher les bootlegs correspondants.
Nombre total de CD : 1455
Statistiques détaillées concernant les CD
Nombre total de DVD : 257
Statistiques détaillées concernant les DVD