Bootleg en détail
ROCK IM REVIER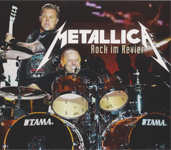 ROCK IM REVIER
ROCK IM REVIER
Infos
Type :

Live CD

Titre :

ROCK IM REVIER

Lieu :

Gelsenkirchen, Rock Im Revier - GERMANY

Date :

2015-05-29

Matrice :

32884 GREX 064-1 & 32953 GREX 064-2

Source :

Soundboard

Source :

Great

Producteur :

Grexit Records

Nb De Disque :

2
Setlist
CD 1 : Fuel, For Whom The Bell Tolls, Metal Militia, King Nothing, Disposable Heroes, The Unforgiven II, Cyanide, Lords Of Summer, Sad But True, The Frayed Ends Of Sanity.

CD 2 : One, Master Of Puppets, Damage Inc., Fade To Black, Seek And Destroy, Creeping Death, Nothing Else Matters, Enter Sandman.
Commentaires
Digipack. CDs Picture Disc.
Covers
Front cover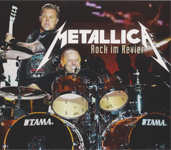 Autres covers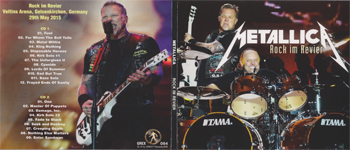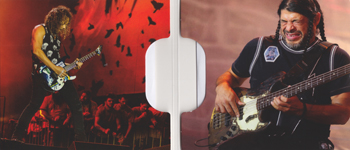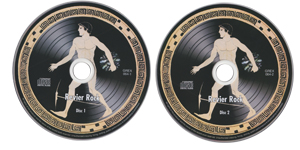 Stats Bootlegs
Cliquez sur une catégorie pour afficher les bootlegs correspondants.
Nombre total de CD : 1455
Statistiques détaillées concernant les CD
Nombre total de DVD : 257
Statistiques détaillées concernant les DVD