Bootleg en détail
AT DEN BOSCH BRABANTHALLEN VOL.3 (MATRIX # 2)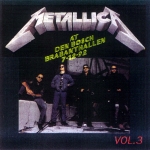 AT DEN BOSCH BRABANTHALLEN VOL.3 (MATRIX # 2)
AT DEN BOSCH BRABANTHALLEN VOL.3 (MATRIX # 2)
Infos
Type :

Live CD

Titre :

AT DEN BOSCH BRABANTHALLEN VOL.3 (MATRIX # 2)

Lieu :

Den Bosch, Brabanthall - HOLLAND

Date :

1992-12-07

Matrice :

*** SR 014 *** 93100807 ***

Source :

72'59

Source :

Audience

Source :

Good

Producteur :

Sirius Records

Nb De Disque :

1
Setlist
Motorbreath, Breadfan, Battery, Stone Cold Crazy.
Bonus
Zwolle, Aardshock Festival - HOLLAND 11-02-1984 : Intro, Hit The Lights, The Four Horsemen, Jump In The Fire, Phantom Lord, No Remorse, Ride The Lightning, Seek And Destroy, Bass Solo, Whiplash, Metal Militia.
Commentaires
Limited to 1000 copies.
Covers
Front cover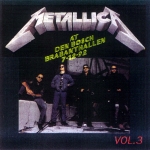 Autres covers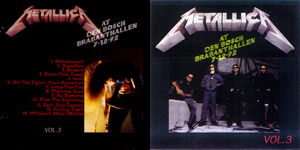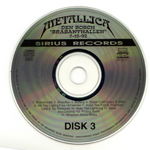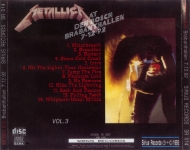 Stats Bootlegs
Cliquez sur une catégorie pour afficher les bootlegs correspondants.
Nombre total de CD : 1455
Statistiques détaillées concernant les CD
Nombre total de DVD : 257
Statistiques détaillées concernant les DVD