Bootleg en détail
WORLD MAGNETIC TOUR - COLOGNE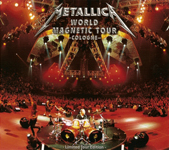 WORLD MAGNETIC TOUR - COLOGNE
WORLD MAGNETIC TOUR - COLOGNE
Infos
Type :

Live CD

Titre :

WORLD MAGNETIC TOUR - COLOGNE

Lieu :

Cologne, Arena - GERMANY

Date :

2009-05-17

Matrice :

SR 6209-1 CD 1 Neu & SR 6209-2 CD 2 Neu

Source :

155'58

Source :

Great

Producteur :

Sentinel Records

Nb De Disque :

2
Setlist
CD 1 : The Ectasy Of Gold, That Was Just Your Life, The End Of The Line, And Justice For All, King Nothing, Fade To Black, Broken Beat & Scarred, My Apocalypse, Sad But True, One, The Judass Kiss, Guitar Solo.

CD 2 : The Day That Never Comes, Master Of Puppets, Dyers Eve, Guitar Solo, Nothing Else Matters, Enter Sandman, Overkill, Die Die My Darling, Seek & Destroy.
Bonus
Stuttgart, Schleyerhalle - GERMANY 08-05-2009 : Creeping Death, Wherever I May Roam, The Wait, No Leaf CLover.
Commentaires
Digipack. Limited to 500 copies. Numbered.
Covers
Front cover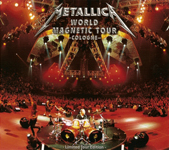 Autres covers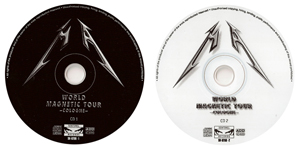 Stats Bootlegs
Cliquez sur une catégorie pour afficher les bootlegs correspondants.
Nombre total de CD : 1455
Statistiques détaillées concernant les CD
Nombre total de DVD : 257
Statistiques détaillées concernant les DVD