Bootleg en détail
LIVE USA (DIFFERENT BACK, BLACK LETTERS) (ZAIKS)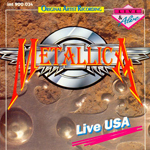 LIVE USA (DIFFERENT BACK, BLACK LETTERS) (ZAIKS)
LIVE USA (DIFFERENT BACK, BLACK LETTERS) (ZAIKS)
Infos
Type :

Live CD

Titre :

LIVE USA (DIFFERENT BACK, BLACK LETTERS) (ZAIKS)

Lieu :

San Francisco, Kabuki Theater - USA

Date :

1985-03-15

Matrice :

IMTCD 900034

Source :

55'08

Source :

Great

Producteur :

Live & Alive

Nb De Disque :

1
Setlist
Fight Fire With Fire, Ride The Lightning, Phantom Lord, The Four Horsemen, Bass Solo, For Whom The Bell Tolls, No Remorse, Fade To Black, Creeping Death, Guitar Solo, Am I Evil?, Motorbreath.
Commentaires
Different back cover and CD pressing, printed ZAIKS on the CD.
Covers
Front cover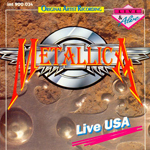 Stats Bootlegs
Cliquez sur une catégorie pour afficher les bootlegs correspondants.
Nombre total de CD : 1455
Statistiques détaillées concernant les CD
Nombre total de DVD : 257
Statistiques détaillées concernant les DVD