Bootleg en détail
BRAIN DAMAGE INC.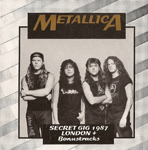 BRAIN DAMAGE INC.
BRAIN DAMAGE INC.
Infos
Type :

Live CD

Titre :

BRAIN DAMAGE INC.

Lieu :

London, 100 Club - UK

Date :

1987-08-20

Matrice :

M 87/1 & M 84/1

Source :

147'28

Source :

Good

Nb De Disque :

2
Setlist
CD 1 : Intro, Creeping Death, For Whom The Bell Tolls, Fade To Black, Leper Messiah, Phantom Lord, Welcome Home (Sanitarium), Seek And Destroy, Master Of Puppets, Last Caress, Am I Evil?, Battery, Crash Course In Brain Surgery.

CD 2 : The Small Hours, The Wait, Helpless, Blitzkrieg.
Bonus
Bordeaux, Grand Parc - FRANCE 23-11-1984 : Fight Fire With Fire, Ride The Lightning, The Four Horsemen, The Call Of Ktulu, Whiplash, Creeping Death, Metal Militia.
Commentaires
Limited to 500 copies.
Covers
Front cover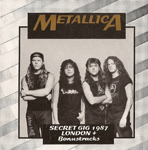 Autres covers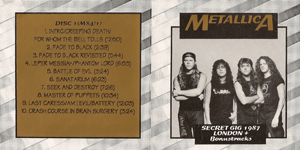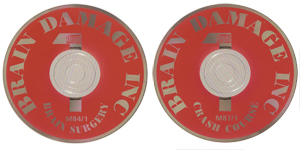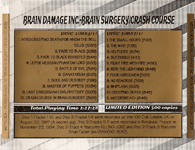 Stats Bootlegs
Cliquez sur une catégorie pour afficher les bootlegs correspondants.
Nombre total de CD : 1455
Statistiques détaillées concernant les CD
Nombre total de DVD : 257
Statistiques détaillées concernant les DVD