Bootleg en détail
SOME KIND OF MONSTER (SLIPCASE) (ELITE)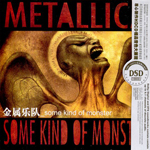 SOME KIND OF MONSTER (SLIPCASE) (ELITE)
SOME KIND OF MONSTER (SLIPCASE) (ELITE)
Infos
Type :

Pirate CD

Titre :

SOME KIND OF MONSTER (SLIPCASE) (ELITE)

Matrice :

YT-0877 & YT-0852

Source :

155'40

Source :

Great

Producteur :

Elite Music

Nb De Disque :

2
Setlist
CD 1 :
Some Kind Of Monster, The Four Horsemen, Damage Inc., Leper Messiah, Motorbreath, Ride The Lightning, Hit The Lights, Some Kind Of Monster (Edit) : from Some Kind Of Monster EP.
Fuel, Carpe Diem Baby, Slither, Better Than You, The Unforgiven 2, Devil's Dance : studio versions.

CD 2 :
Ain't My Bitch, 2x4, Bleeding Me, Hero Of The Day, King Nothing, Until It Sleeps, The House Jack Built, Fixxer, Ronnie, Thorn Within, Mama Said, Wasting My Hate, Cure, Poor Twisted Me : studio versions.
Commentaires
Slipcase. CD Picture Disc.
Covers
Front cover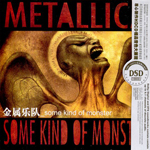 Autres covers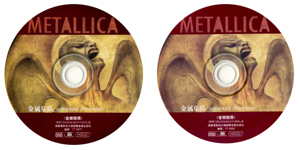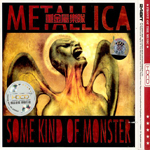 Stats Bootlegs
Cliquez sur une catégorie pour afficher les bootlegs correspondants.
Nombre total de CD : 1455
Statistiques détaillées concernant les CD
Nombre total de DVD : 257
Statistiques détaillées concernant les DVD