Bootleg en détail
THE UNNAMED FEELING E.P. (DARK PICTURE)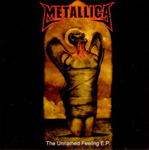 THE UNNAMED FEELING E.P. (DARK PICTURE)
THE UNNAMED FEELING E.P. (DARK PICTURE)
Infos
Type :

Pirate CD

Titre :

THE UNNAMED FEELING E.P. (DARK PICTURE)

Matrice :

DRS-317 DREAM SOUND LICENSE 0123 IFPI 144

Source :

70'53

Source :

Great

Nb De Disque :

1
Setlist
The Unnamed Feeling, The Four Horsemen, Damage Inc., Leper Messiah, Motorbreath, Ride The Lightning, Hit The Lights : from The Unnamed Feeling EP.
Bonus
Whiskey In The Jar, Sabbra Cadabra : live from New York, Roseland Ballroom - USA 24-11-1998.
Frantic (Radio Edit), St. Anger (Radio Edit), Frantic (U.N.K.L.E. Remix), 53rd And 3rd.
Commentaires
CD Picture Disc.
Covers
Front cover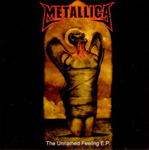 Autres covers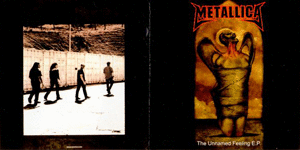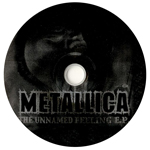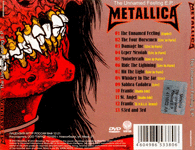 Stats Bootlegs
Cliquez sur une catégorie pour afficher les bootlegs correspondants.
Nombre total de CD : 1455
Statistiques détaillées concernant les CD
Nombre total de DVD : 257
Statistiques détaillées concernant les DVD