Bootleg en détail
SOME KIND OF MONSTER 2004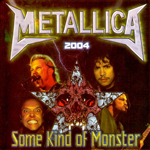 SOME KIND OF MONSTER 2004
SOME KIND OF MONSTER 2004
Infos
Type :

Pirate CD

Titre :

SOME KIND OF MONSTER 2004

Source :

76'21

Source :

Great

Producteur :

GJ-16IFPI L029

Nb De Disque :

1
Setlist
Some Kind Of Monster EP : The Four Horsemen, Damage Inc, Leper Messiah, Motorbreath, Ride The Lightning, Hit The Lights.
Bonus
Master Of Puppets, Welcome Home (Sanitarium), Fade To Black, One, Wherever I May Roam, St. Anger, Wasting My Hate, No Remorse, No Leaf Clover : studio versions.
Commentaires
CD Picture Disc.
Covers
Front cover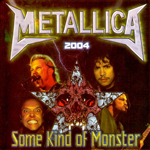 Stats Bootlegs
Cliquez sur une catégorie pour afficher les bootlegs correspondants.
Nombre total de CD : 1455
Statistiques détaillées concernant les CD
Nombre total de DVD : 257
Statistiques détaillées concernant les DVD