Bootleg en détail
LIVE AT FLANDERS EXPO (MISSPRESS)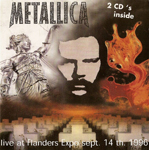 LIVE AT FLANDERS EXPO (MISSPRESS)
LIVE AT FLANDERS EXPO (MISSPRESS)
Infos
Type :

Live CD

Titre :

LIVE AT FLANDERS EXPO (MISSPRESS)

Lieu :

Kiel, Ostseehalle - GERMANY

Date :

1996-09-12

Matrice :

501 & Failure

Source :

Good

Nb De Disque :

2
Setlist
CD 1 : some dutch folk music.

CD 2 : For Whom The Bell Tolls, Wherever I May Roam, Fade To Black, Kill / Ride Medley, The Shortest Straw, Master Of Puppets, Enter Sandman, Last Caress, Breadfan, Motorbreath.
Bonus
New York, American Music Awards - USA 04-09-1996 : Until It Sleeps.
Covers
Front cover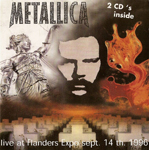 Autres covers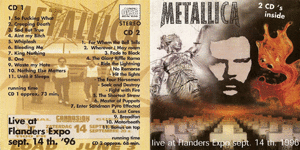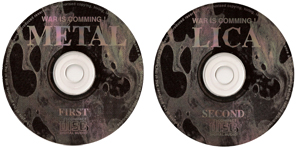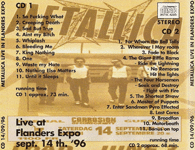 Stats Bootlegs
Cliquez sur une catégorie pour afficher les bootlegs correspondants.
Nombre total de CD : 1455
Statistiques détaillées concernant les CD
Nombre total de DVD : 257
Statistiques détaillées concernant les DVD