Bootleg en détail
AARDSHOK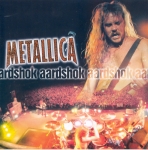 AARDSHOK
AARDSHOK
Infos
Type :

Live CD

Titre :

AARDSHOK

Lieu :

Zwolle, Ijsselhall - HOLLAND

Date :

1987-02-08

Matrice :

PREC35

Source :

79'10

Source :

Good

Producteur :

Pablo Records

Nb De Disque :

1
Setlist
Master Of Puppets, For Whom The Bell Tolls, Welcome Home (Sanitarium), Ride The Lightning, Bass Solo, Whiplash, The Thing That Should Not Be, The Four Horsemen, Am I Evil?, Damage Inc., Blitzkrieg.
Bonus
London, Hammersmith Odeon - UK 10-10-1988 : Welcome Home (Sanitarium), Seek And Destroy, And Justice For All.
Covers
Front cover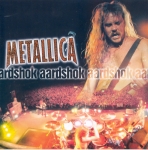 Autres covers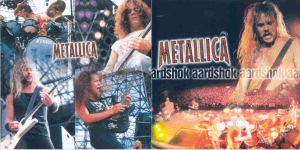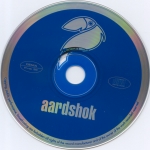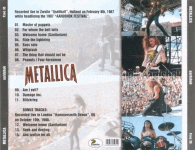 Stats Bootlegs
Cliquez sur une catégorie pour afficher les bootlegs correspondants.
Nombre total de CD : 1455
Statistiques détaillées concernant les CD
Nombre total de DVD : 257
Statistiques détaillées concernant les DVD